Massimago - Valpolicella - D.O.C.
To paint, it is essential to known f lavour s understand the primary colours. Natural and direct fruit of our grapes.
"The Valpolicella reflects the authentic expression of the land from which it comes from. I like thinking about the spontaneity of a product which shows itself differently every year. This year reminds you of crunchy cherries, aromatic herbs and white pepper. The perfect combination should be… a mature Monte Veronese or beef tartar."
Data Sheet
Name: Valpolicella - D.O.C.
Grapes: Corvina (65%), Corvinone (30%), Rondinella (5%)
Growing: Guyot and pergola Veronese
Origin: The property covers 28 hectares with gradients from 150 to 300mt above the sea level and presenting an east-west position.
Terroir: Layers of limestone, marl and clay
Density: 3000 - 5000 vines / ha.
Agronomic: Organic cultivation with sustainable choices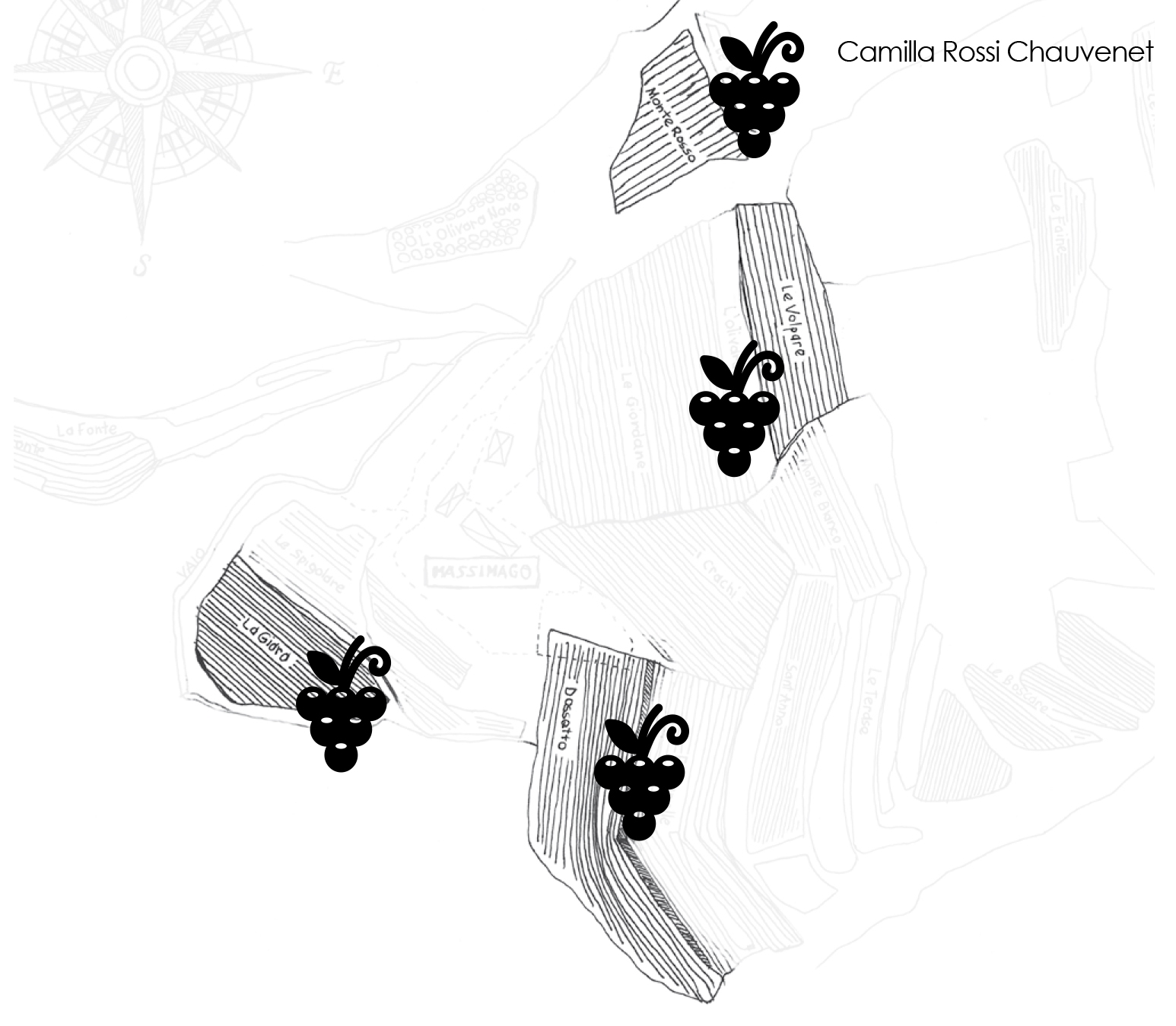 Process: Weather station for monitoring atmospheric conditions. Green harvest end of July, hand harvest end of September.
Vinification Process
The grapes are hand harvested and fermented immediately, without having undergone any type of drying. During the fermentation, cold maceration continues for 4 days, in which contact with the skin flavours the wine. The wine is aged for about 6 months in steel tanks on fine lees and is then bottled. The wine is very fruity and reflects the characteristics of the our land. The Valpolicella is the starting point for other wines, which are the result of our selection of grapes and drying processes designed to create these unique and complex products.
Process: Fermentation in stainless steel tank with 4 days cold maceration
Aging: 6 months in stainless steel tank on its lees
Bottling: Bottled in Massimago – nitroger under vacuum facility
Formats: 0,75lt
Wine Features
Ruby red colour. It has a ruby red colour; the aroma is very fruity with hints of ripe strawberries, cherries and a subtle balsamic scent. On the palate it has a remarkable freshness with a long finish.
Alcohol: 12% vol
Other: Residual sugar: 1,7 g/l, Acidity: 5,7 g/l
Serving temperature: 16C
Enjoy With

Packaging
Bottle: Bordeaux, dark ecoval (eco-friendly) 500g
Cork: Natural Cork from Spain
Label: eco-friendly paper
Case: eco-friendly cardboard (x6), wood case (x6, x1)
EuroPallet: 80x120, 80 cases, 480btls, 650kg