Massimago - Profasio - Valpolicella Superiore D.O.C.
Wool interlaced in a single frame. A glass, a candle, pepper sprinkled on the table.
"For the first time the Valpolicella Superiore has changed its name and has acquired its own identity. Our purpose is a wine which is particularly intense on the nose, vertical and proud of its spicy and herbal tones. This year reminds you of herbs of maquis and ripe strawberry. The perfect combination should be… wine braised beef, pepper beef filet."
Data Sheet
Name: Profasio - Valpolicella Superiore
Grapes: Corvina (65%), Corvinone (20%), Rondinella (15%)
Growing: Espalier and pergola Veronese
Origin: The property covers 28 hectares with gradients from 150 to 300mt above the sea level and presenting an east-west position.
Terroir: Layers of limestone, marl and clay
Density: 5000 vines / ha.
Agronomic: Organic cultivation with sustainable choices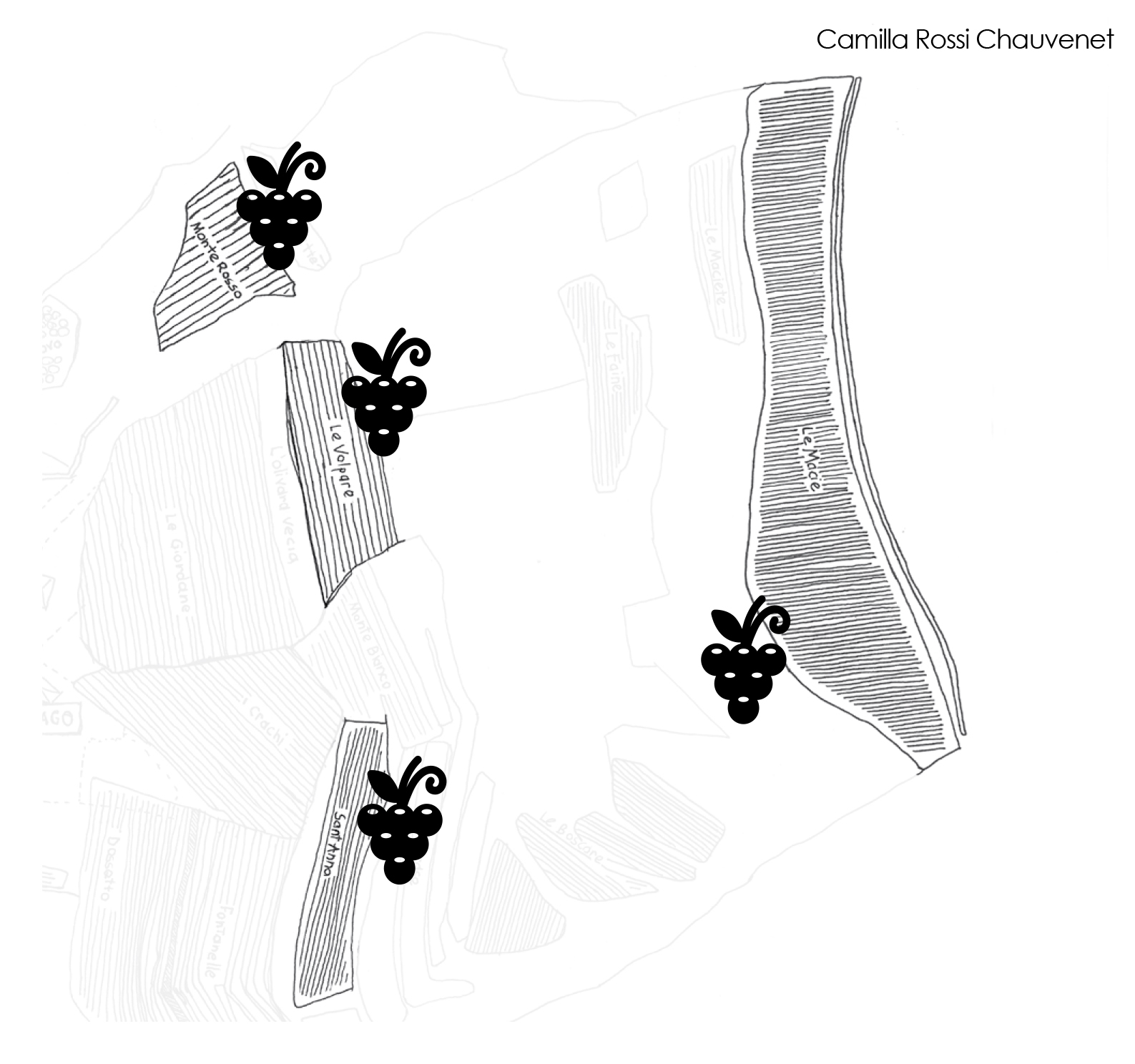 Process: Weather station for monitoring atmospheric conditions. Green harvest end of July, hand harvest end of September.
Dry Process: Selected grapes are dried in our "FRUTTAIO", the sustainable wood structure placed in the heart of Massimago to let the grapes benefit from the optimum airstream and prevent mildew development the optimum airstream and prevent deterioration.
Aging: Aging grapes for one month
Vinification Process
50% of the grapes are harvested by hand into trays which are dried for 1 month. The remaining 50% are cool fermented. During the fermentation cold maceration continues for 4 days in which contact with the skins develops the aromatic, fruity bouquet. The malolactic fermentation takes place quickly and the wine is stored in French oak barrels for the first step in our wine cellar under the house dug into the rock. The refinement continues for 12 months in the barrels and in the bottle for 6 months.
Process: Cold maceration for 4 days. Malolactic fermentation take place quickly
Aging: 12 months in french oak barrels, 6 months in bottles
Bottling: Bottled in Massimago – nitroger under vacuum facility
Formats: 0,75lt - 1,5 lt - 3 lt
Wine Features
Ruby red colour. It has a deep ruby red colour, the nose has notes of black pepper, fresh cherry with a hint of tropical fruit, vanilla and liquorice. On the palate it has a fine balance of tannins, with a long finish.
Alcohol: 14% vol
Other: Serving temperature: 16C
Enjoy With

Packaging
Bottle: Bordeaux, dark Med (eco-friendly) 500g
Cork: Natural Cork from Spain
Label: eco-friendly paper
Case: eco-friendly cardboard (x6), wood case (x6, x1)
EuroPallet: 80x120, 80 cases, 480btls, 650kg