Data Sheet
Name: Ottava Rima
Appellation: Maremma Tuscany Red D.O.C.
Grapes: 60% Sangiovese - 40% Alicante
Vineyard: Cerretina
Planting year: April 2007
Characteristics of the soil: arid areas rich in clay and mineral salts with wide parts with a deep prole rich of silt
Exposition: south-west
Altitude: 320 m asl
Planting density: 5.500 plants/ha
Pruning system: spurred cordon (Royat cordon)
Yield per hectare: 8 tonnes
Harvest: manual in boxes, at the end of September
Vinication: the grapes carefully harvested are manually selected on a sorting belt in the winery, before the beginning of the alcoholic fermentation with selected yeasts, at a constant temperature of 26°C. The maceration is about 12 days long, with pumpovers exposed to the air till the end of the fermentation
Duration of the alcoholic fermentation: 10-12 days
Malolactic fermentation: spontaneously in stainless steel tanks
Maturation: 12 months in stainless steel tanks on its lees
Aging: 6 months in bottle
Analytical bottling data: alcohol: 13,1%vol, residual sugar: 3 g/l, total acidity: 5,32 g/l, pH: 3,47, volatile acidity: 0,3 g/l, total dry extract: 30,5 g/l
La Season
During a not particularly strict winter we decided to set a pruning with a uniform load of buds in order to produce a traditional "Ottava Rima" that would unite aromatic nesse, structure and softness. the fresh and rainy spring has postponed the physiological stages of the plants of about 10-15 days, stimulating in some areas of the vineyard a slight excess of vigour that we managed through thinning and moderate leaf removal along the bunch zone. The summer started with cool temperatures during the night and has never reached critical temperatures for the physiological activities of the plants, improving the homogeneity during the ripening and allowing the delay of the harvesting period. This seasonal trend allowed us to obtaining wines rich in aromatic complexity and nesse, with tannins soft and supple from the beginning, suited to a long aging.
Tasting Notes
Of a fresh and lively ruby colour and of intense and fresh aromas of owers and fresh and pulpy fruits, among which are recognisable the viola, the cherry and the blackberry. It is a structured and well balanced wine, with a slender body, distinguishable for a peculiar pleasant taste, supported by a likely softness, and well balanced by fresh sensations and an not intrusive tannin.
Food Pairings
This wine is slender, elegant and easy to drink, it is an ideal daily mate and it can be easily taken with with traditional appetizers of fresh cold cuts and medium-aged cheese, with rst dishes of good structure, meat and poultry ragu, slow cooking sauces also with a vegetable base and with tasty soups. It is a must with the "ribollita", it enhances the grilled and the white meat, ideal with grilled ribbed and with lamb chops. To be served at a temperature of 16°C, in large chalices.
Ottava Rima ( Eighth Ryme )
In the traditional world, peasant and pastoral , improvised poetry  sung in  eighth rhyme has often been a popular item that accompanied the festive moments representing the thought , traditions, and popular wisdom.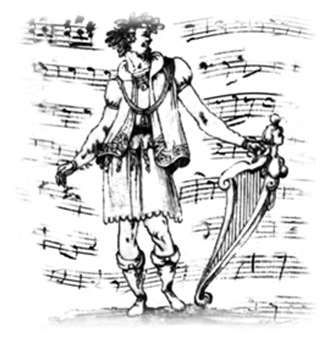 Even today, in our countryside is used, on the night of April 30 ,that  groups of singers, called Maggerini , go wandering  from farm to farm to  "Sing for May", that means to bring songs in eighth to wish a good season for farming activities. The symbol of the rebirth of nature and good wishes is a branch of laurel, that maggerini leave to the farm at their departure.
In return, of course, every inhabitant of farm offers what he has: eggs, cheese,  vegetables, or , as in our case, wine, so to restore  the spirit and energy of the singers, and so that they  can organize, exactly one week later, a banquet  to which all can participate.
The typical song of Civitella Marittima begins:
We have come to sing in May
And while we sing May to you
full of roses and flowers dresses
the domestic and the wild.
As a reminder of the tradition our "Ottava Rima"  is a young wine , rustic and direct, genuine daily companion , produced from a base of at least 50 % Sangiovese , enriched with all the vines in the company.
Served at 16-18°C, is perfect for all dishes, even if better with simple cooking meat, seasoned meats and savory pasta dishes.