Massimago - Amarone della Valpolicella D.O.C.G.
My eyes have contemplated the spectacle of the grape harvest one hundred and twenty-seven times. I have talked enough about the moonlight . Don't ask me about anything else. Just listen to the voice of the vines when there is no longer a breath of wind. I am Massimago.
"The bunches were swollen and full of juice, the heavy rainfall that had characterised 2010 had brought about a vigorous growth which required a lot of work in the vineyard and a lot of care and attention in laying down the grapes for the drying process. This year, as always in the never-ending confrontation between Man and Nature, will be remembered as a victory against all the odds. The perfect combination should be… to sip it with someone who is very dear to you."
Data Sheet
Name: Amarone della Valpolicella
Grapes: Corvina, Corvinone, Rondinella
Growing: Guyot
Origin: The property covers 28 hectares with gradients from 150 to 300mt above the sea level and presenting an east-west position.
Terroir: Layers of limestone, marl and clay
Density: 5000 vines / ha.
Agronomic: Organic cultivation with sustainable choices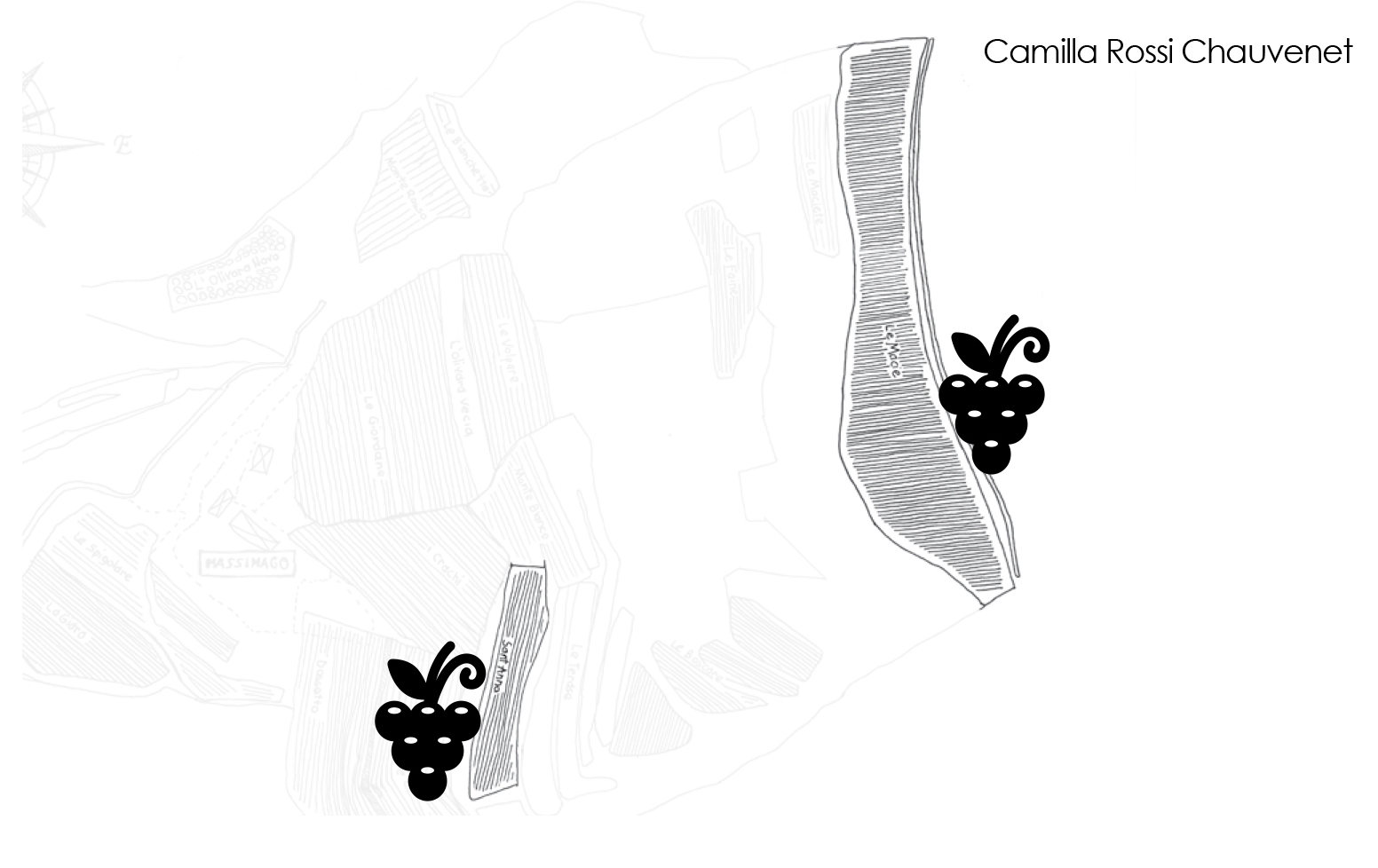 Process: Weather station for monitoring atmospheric conditions. Green harvest end of July, hand harvest end of September.
Dry Process: Selected grapes are dried in our "fruttaio", the sustainable wood structure placed in the heart of Massimago to let the grapes benefit from the optimum airstream and prevent mildew development the optimum airstream and prevent deterioration.
Aging: Aging grapes for 3 months
Vinification Process
The grapes, once they have been carefully selected by hand, are placed in flat wooden trays and left to dry for 80 days in our special storage sheds where humidity and temperature are strictly controlled. During vinification, the cold maceration period is extended for 5 days. The prolonged contact with the skins favours the extraction of the rich primary fruit aromas. The malolactic fermentation takes place quickly and is carried out partly in French oak barriques and partly in a 20 hectolitre barrel in our cellars which lie deep in the rock below our house. The ageing process continues for 2 years in wood and a further 12 months in the bottle.
Aging: 12 months in bottles
Bottling: Bottled in Massimago – nitroger under vacuum facility
Formats: 0,75lt
Wine Features

Purple red colour. Young, deep burgundy, with a scent reminiscent of wood bark, mint, oriental spices and Mediterranean flavors. Deeply aromatic to the palate, it carries hints of cherry black pepper. Minimal sugar residues for an austere and velvet taste with a barely perceptible salty finish.
Alcohol: 16,5% vol
Other: Serving temperature: 18C
Enjoy With

Packaging
Bottle: Bordeaux, dark Signa (eco-friendly) 500g
Cork: Natural Cork from Spain
Label: eco-friendly paper
Case: eco-friendly cardboard (x6), wood case (x6, x1)
EuroPallet: 80x120, 80 cases, 480btls, 650kg