Massimago - Magò - Spumante Brut Rosè Millesimato I.G.T. Verona
Pink powder, a ballerina's tutu, graceful beauty on her toes, waiting for the curtain to rise.
"Convinced that we could add sparkle to the unique aroma of the Corvina grape, we took up the challenge of 2012, a perfect year thanks to the huge drought conditions, ideal for balanced acidity. My dream was to be able to serve our Corvina wine right through dinner from start to finish. The perfect combination should be… with fried zucchini flowers, freshly picked from the garden."
Data Sheet
Name: Magò Spumante Brut Rosè Millesimato I.G.T. Verona
Grapes: Corvina (100%)
Growing: Guyot
Origin: The property covers 28 hectares with gradients from 150 to 300mt above the sea level and presenting an east-west position.
Terroir: Layers of limestone, marl and clay
Density: 5000 vines / ha.
Agronomic: Organic cultivation with sustainable choices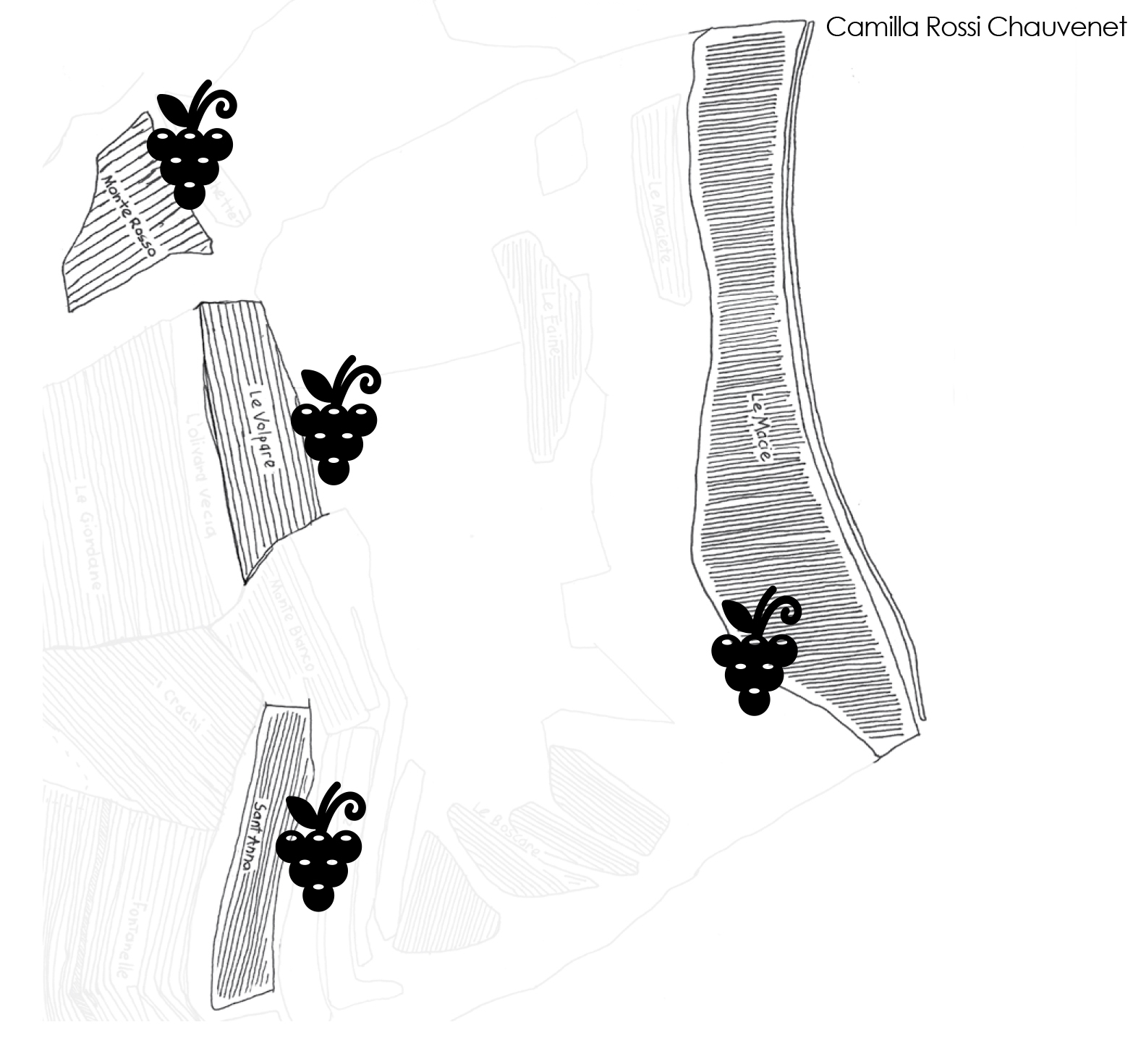 Process: Weather station for monitoring atmospheric conditions. Green harvest end of July, hand harvest end of September.
Vinification Process
The grapes were picked at the end of August 2012 and pressed immediately to obtain a pink must. The must underwent cold fermentation off the skins at a low temperature for 2 weeks. A 'Long Charmant' sparkling method was choosen and the wine left on its own yeasts for 9 months. This procedure reveals unique aromas and a complexity very similar to that of champagne.
Bottling: Bottled in Massimago – nitroger under vacuum facility
Formats: 0,75lt
Wine Features
Light antique rose pink. On the nose, the typical Corvina bouquet aromas emerge: strawberries, peach skin and a hint of field balm. These are even more concentrated on the palate, where the soft taste of fruits is more evident and persistent, thanks to crisp balanced acidity and slightalmost salty and mineral nuances.
Alcohol: 11,5% vol
Other: Residual sugar: 3,6g/l, Acidity: 6,3g/l
Enjoy With

Packaging
Bottle: Bordeaux, dark Signa (eco-friendly) 500g
Cork: Natural Cork from Spain
Label: eco-friendly paper
Case: eco-friendly cardboard (x6), wood case (x6, x1)
EuroPallet: 80x120, 80 cases, 480btls, 650kg