Bacco - Tipicità al Pistacchio
Bacco ...è Dolce la Vita !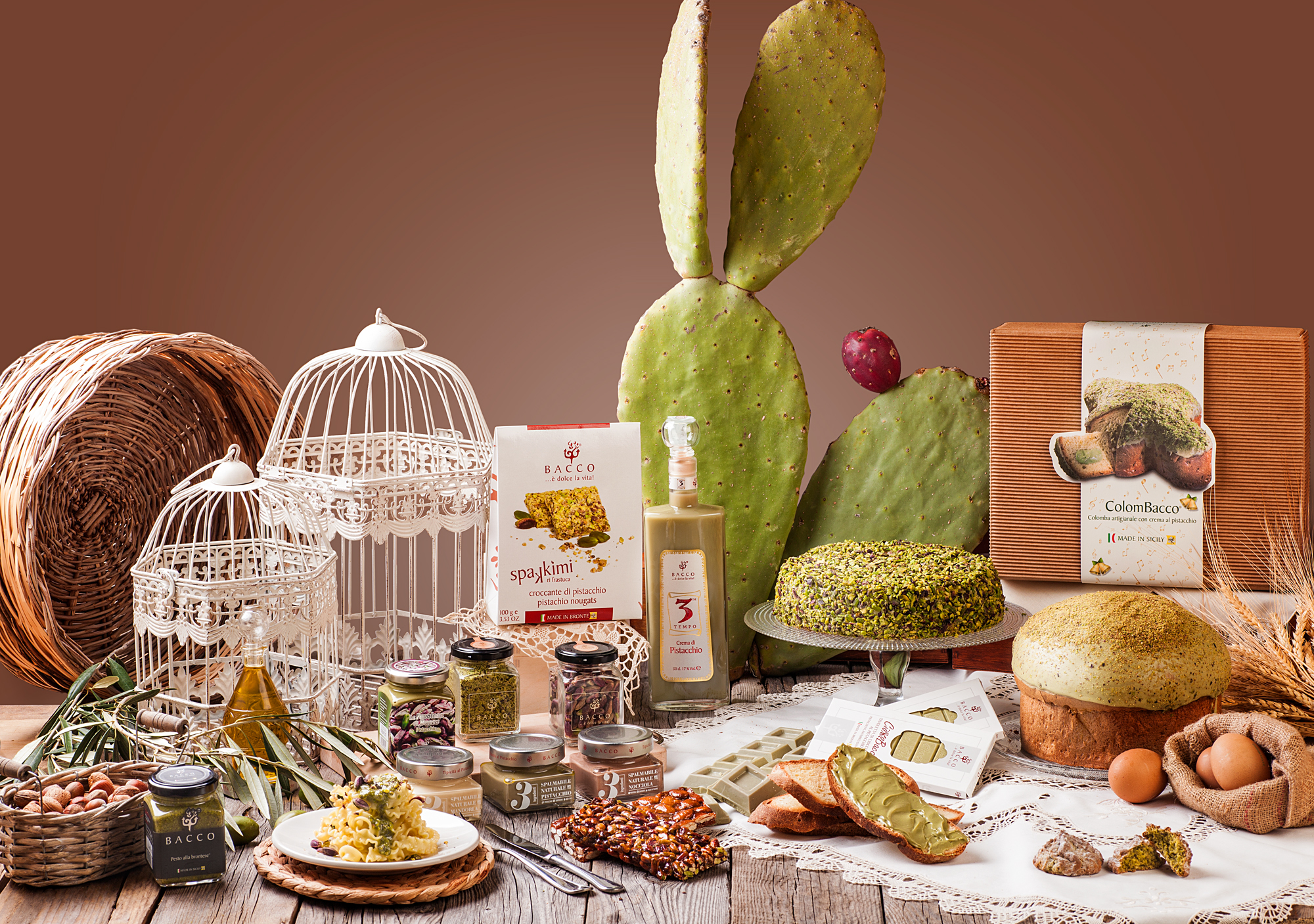 Bacco is an artisan company of pistachio production and transformation, born out of Claudio Luca's business venture. The production model is based on the control of the whole chain, from harvesting to storage, up to processing and to the finished product, and on the extraordinary quality of the raw material combined with processing techniques that, though still traditional, combine the mastery of craftsmanship with the use of perfected machinery. Respect of tradition and technological development are an inseparable binomial of our business logic.