Pryma - The Premium Headphones
Classic - Heavy Gold
This combination of jet-black leather headband and glossy finish with our signature aluminum shell in shiny gold is a boldly elegant version of the classic PRYMA headphones.
The Premium Headphones
PRYMA headphones are handmade in Italy by Sonus faber, the brand that has delivered world-class sound for more than 30 years. PRYMA's state-of-the-art high fidelity technology marries unparalleled sound quality with luxury design. The combination delivers flawless sound clarity and comfort for the most elevated experience in personal audio today.
Shell & Buckle
The Shell
The shell is crafted from premium aluminum, for lightweight feel with indestructible strength. Print-proof coating guarantees that the shell will retain its shine. The closed headphone features tiny holes, called helmet resonators, which enhance bass reproduction.
The Buckle
Adjustable like a belt, the buckle lets you choose your perfect fit. Hardware is made with copper and stainless steel, for a luster that lasts.
Cushion
The cushion offers superior comfort by contouring around the shape of your ear, delivering isolation from outside noise without adding bulk.
Headband Pryma 01
The headband is made with the same premium leather used by Italy's high-end designers, lined with a breathable microfiber interior for maximum comfort and style. Customize yours with your favorite colors and finishes.
Tech Details
Type
Circum aural, closed
Transducers
2 x 40mm dynamic drivers feature lightweight Mylar diaphragm and Nd magnet
Oversized voice coil made of 99.99% oxygen-free Copper ensures better power handling and conductivity for the transducers
Impedance
32 ohm at 1 kHz
Frequency Range
10 - 25.000 Hz
Distortion (THD)
0.1% at 90 dB SPL
Rated Imput Power
120 mW (short term max power)
Sensitivity
118 dB SPL at 1kHz with 1 mW
Inputs
2 x jack mono 2.5 mm (on headphones)
1 x jack stereo 3.5 mm (on cable)
Additional Features
Detachable earpads
Interchangeable headband
Connection cable made of 99.99% oxygen-free Copper for a minimized distortion and an exalted dynamicity of sound output
Cable connectors soldered with high quality tin alloys
Conductors HGP gilding for a sound output constant in time and maximum conductive capacity
About Us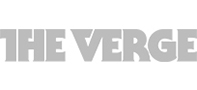 "I find myself hearing details that I never heard before"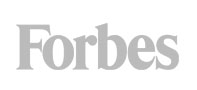 "Audio quality that matches outstanding aesthetic"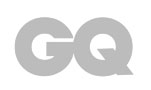 "The headphones Beyoncé wears in Lemonade. They are the only way to listen to Beyoncé"

"They sound... belissima"